Flood level to peak at Mackay
Flooding is expected to peak within the hour for the city of Mackay as severe weather continues to pummel Queensland's central coast.
Warnings have been reissued, and the Bureau of Meteorology anticipates continued heavy rainfall and flash flooding. The BoM has forecast up to 300mm of rainfall in some parts this morning.
Key events
Victoria's public drunkenness laws will be abolished in November and not replaced by new move-on police powers, despite opposition from the state's police union.
The reform of the law – which only exists as an offence in Queensland and Victoria – was first recommended in the 1991 royal commission into Aboriginal deaths in custody. It was later recommended in the coronial inquest into the death of 55-year-old Yorta Yorta woman Tanya Day who was arrested in 2017 after being found drunk on a train and later died in hospital from head injuries sustained in a prison holding cell.
Victoria's attorney-general Jaclyn Symes on Wednesday said the reform would not be "perfect" but said it would provide the "best outcome for the most amount of people."
People, particularly Aboriginal people are still being arrested, put in cells and subjected to unnecessary trauma as opposed to an appropriate response which will be a health-led response.
Symes ruled out creating additional powers to replace police's ability to arrest a person for being drunk in public. But the state's police union says abolishing public drunkenness without enacting additional laws to keep people safe is "negligent and reckless."
The government committed to repealing public drunkeness as an offence in 2019 but cited the pandemic as a reason to delay implementing the reform.
Sicilian mafia boss arrested
Matteo Messina Denaro – infamous Sicilian mafia boss who boasted "I filled a cemetery by myself" – was arrested earlier today, after investigators received a tipoff that he had been receiving medical treatment for a tumour at a clinic in Palermo.
Here is how one of the world's most wanted criminals evaded police for three decades: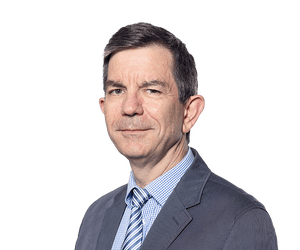 Peter Hannam
Climate driver update to show risk of El Niño return
As noted in an earlier post, our colleague Damion Carrington has reported we may be in for an El Niño event later in the year that would nudge global temperatures higher. More intense heatwaves and bushfires are among the threats.
We looked at the prospects of the three-peat La Niña years being replaced by an El Niño here:
Later today the Bureau of Meteorology will releases its update on the climate drivers that influence our weather. Their models confirm a tilt away from a La Niña towards neutral and possibly El Niño conditions later in 2023.
But it's important to emphasise that each southern autumn the Pacific enters a transition phase beyond which models have less reliability.
The models try to pick how sea-surface temperatures across the equatorial Pacific are likely to change and how they may or may not interact with the usually easterly blowing trade winds.
BoM's own model is more confident about a tilt towards El Niño than others:
During La Niña years, those equatorial winds strengthen, effectively piling up warm water in the western Pacific. That warmth helps trigger more convection and hence more rain and storms (and cyclones) in our region.
El Niños see the opposite, with winds stalling and even reversing. Convection shifts eastwards (watch out California and Chile, for instance), while drought and heatwaves become more likely in Australia.
Given how much vegetation has been spurred by three years of wetter-than-average weather in eastern states, there will probably be a lot of fuel for bushfires too.
The US's National Oceanic and Atmospheric Administration (NOAA) also predicts a rising chance of an El Niño later this year (while applying slightly different thresholds).
As with BoM, NOAA is not ready to call an El Niño as a certainty yet.
One safe prediction is that climate conditions and extreme weather are likely to be in the news a lot this year.
Police officer who capsicum sprayed photographer at protest won't be punished
A Victorian police officer who sprayed a photographer with capsicum spray during an anti-lockdown protest will not be punished, AAP reports.
Luis Ascui, who was photographing the September 2021 protest in Melbourne, identified himself as a media representative before he was sprayed in the face.
Victoria police confirmed today the allegations were deemed to be unfounded after professional standards command investigations.
"There will be no further action taken," a police spokesperson said.
Victoria police last year reached a settlement with Ascui over the incident, reportedly worth thousands of dollars.
Peter Dutton pays tribute to "popular and respected" Molan
"Whether you knew Jim or met him for the first time, he drew you in immediately with his warm and captivating quality," Dutton writes. "In turn, you always had Jim's undivided attention. He always displayed generosity to the views of others, even those with whom he disagreed."
More colleagues offer earnest condolences at the passing of Senator Jim Molan.
Senator Simon Birmingham pays tribute to Molan
Australia has lost a true patriot and serviceman who demonstrated unwavering dedication to the safety and security of our nation.

Jim Molan served Australia as a soldier, a senator, a community volunteer and a strategist.

A man of principle, who was willing to make sacrifices for his beliefs, Jim embodied the best of service to nation.

Jim served two terms in the Australian Senate, firstly from December 2017 to June 2019, and again from December 2019 until his death last night. Even in the face of serious health challenges Jim remained diligent in staying abreast of critical issues and determined in his pursuit of actions he believed were critical to Australia's future security and prosperity.

Bringing 40 years of service in the Australian army to the Senate, Jim served our nation in Papua New Guinea, Indonesia, East Timor, Malaysia, Germany, the United States and Iraq. He was rightly proud of the role he played alongside so many others in supporting peace and democracy. Major General Molan retired from the army in July 2008.

As a senator, Jim used his experiences and analytical skills to champion all aspects of national security policy, from assessments of the threats to Australia through to our sovereign industrial needs and future defence posture. We can best honour Jim's service by remaining diligent to the enduring safety, security and peace of Australia.

Jim's death will be felt with great sadness by all his colleagues who all valued his abiding commitment to Australia, his diligence as part of our Liberal Senate team and his thoughtful friendship.

I express our sincere condolences to Jim's wife, Anne, their four children and five grandchildren. Thank you all for sharing Jim with a grateful nation, which is stronger as a result of his tireless work.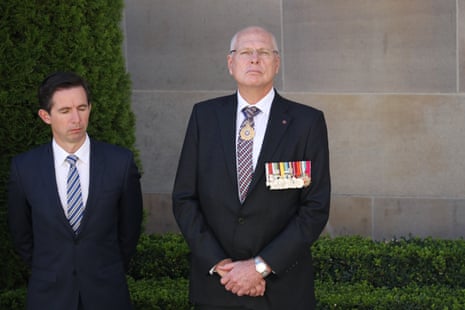 PM Anthony Albanese offers condolences to Molan's family
Tributes to Jim Molan
Colleagues and friends are paying tribute to the late Liberal senator Jim Molan, who has died at 72 after a sudden decline in his health.
Helping PNG is in Australia's interest, says Josh Burns
More from Josh Burns, Labor MP who chairs the foreign affairs and aid subcommittee, on the cross-party delegation to Papua New Guinea to ABC RN earlier this morning:
I think the Papa New Guinea … see us in a way that we really have a shared history. I think Australia shared that history and respects it, but we also have to do it in a way that when we build something, we do deliver it to a high standard. We employ locals, we seek to upskill local people, we seek to ensure that the maximum benefit is for the people, and to provide good governance around some of those infrastructure projects and some of our health programmes.

It isn't just about going in and delivering upgrades then getting out of there. It's actually about saying to people, we really care about your outcomes, we really care about the fact that we want women and girls to be able to go to school … you need to have better health outcomes and we're gonna work with you in order to not just build things, but also help you develop them, help you run them.

And I think if we do that, that will be in Australia's interest. And we do do it really well.
Liberal senator Jim Molan has died at 72 after a sudden decline in his health, AAP reports.
Molan suffered a "sudden and rapid" decline after Christmas before dying peacefully on Monday in the arms of his family.
"He was many things – a solider, a pilot, an author, a volunteer firefighter, and a senator. Most of all, he was an adored husband, father, grandfather, and brother," his family said in a public statement on Tuesday.
"Our loss is immeasurable, but we are comforted in our memories of a full life courageously lived, devoted to family and in service of the country he loved.
"We thank you for your thoughts and prayers, and for respecting our privacy at this difficult time."
Molan, who represented NSW, was a major general in the army, in which he served for 40 years.
He was re-elected to the Senate at the 2022 federal election.
Debate over the voice continues, days are getting El Niño-hotter, and robots are getting AI-smarter. Read the morning news wrap here, from Imogen Dewey: