Key events
Sugar tax is the talk of the town today.
The Australian Medical Association is warning we could become "odd one out" internationally if we don't adopt a tax on sugary drinks ASAP.
It might seem a bit of an ask considering the cost of living crisis, but they say it's worth it – to keep us healthier and fund preventive health measures.
My colleague Josh Butler has the exclusive:
NZ Labour party looks to replace Ardern after resignation announcement
As New Zealanders reel from Jacinda Ardern's shock resignation as prime minister, her Labour party is moving to replace her.
All roads appear to lead to the education minister, Chris Hipkins, a close ally of Ardern, but no candidates have declared for the role.
Ardern's shock exit was followed by another, with her deputy Grant Robertson ruling himself out of the race.
Leaving Napier on Friday after their party's year-starting retreat, Labour MPs backed an internal process at a closed-doors caucus meeting on Sunday.
"The team are taking it incredibly seriously," Hipkins said.
"We need to select a new leader and then we need to really unite behind the new leader and continue to deliver stable leadership for New Zealand.
"It's likely that we will land on a consensus position and there might not even be a contest."
Police in Sydney continue search for Swedish student missing off North Head
Police are resuming for the third day their search for a Swedish student believed to have been swept into the water off Sydney, AAP has reported.
Reports suggest 20-year-old Noa Sage fell from a height of about seven metres on to rocks at Blue Fish Point at Manly's North Head about 5.30pm on Wednesday before ending up in the water.
Officers from Northern Beaches Police Area Command, along with the Marine Area Command and surf lifesavers, searched the area.
The search was initially suspended late on Wednesday night before resuming on Thursday and Friday with aerial help from PolAir.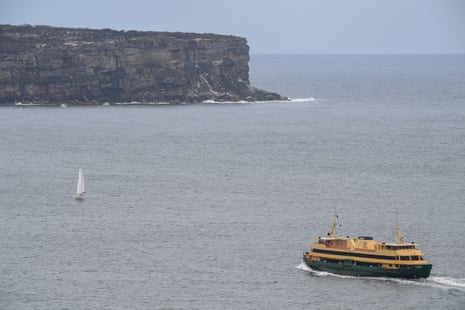 Inquiry into Maribyrnong floods needed, Victorian Greens say
The Victorian Greens are calling for a parliamentary inquiry to be established into the devastating Maribyrnong River floods, amid resident concerns that the current review's scope is too narrow.
Melbourne Water this week opened submissions for its inquiry into the October floods. But the Age reported that residents and former staff have raised issues about the scope failing to consider crucial factors like government policy and urban planning. Deputy leader of the Victorian Greens, Ellen Sandell, said a broad-ranging inquiry was urgent:
I'm worried the Labor government is using this limited inquiry to deflect blame, and avoid any discussion of what governments have done wrong or should do better.

With disasters like floods becoming more common with climate change, the community deserves a proper inquiry into how we can protect lives, livelihoods and homes during climate disasters, rather than just protecting vested interests.
During the floods, residents were angered by the Fleming Racecourse's flood wall which protected the site from rising waters while neighbouring properties were inundated with water.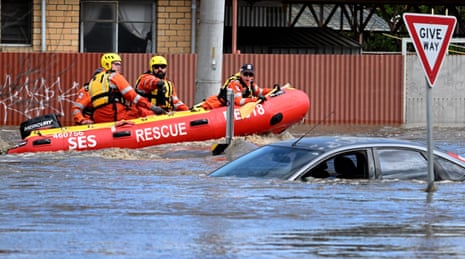 Khal Asfour pulls out of NSW state election candidacy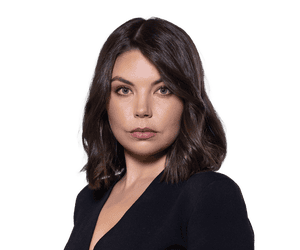 Tamsin Rose
The Canterbury Bankstown mayor, Khal Asfour, has withdrawn as a candidate from the New South Wales state election.
Just before 9am on Friday, he released a statement claiming a "vicious smear campaign" had left him with no choice but to pull out.
A spokesperson for Asfour said the latest round of headlines, believed to be those in today's Daily Telegraph about expenses charged to ratepayers during an overseas trip, had been the "last straw".
The mayor is vehemently denying any wrong doing and has at all times adhered to the policy set by council, a policy scrutinised by the Office of Local Government.

The attack on the mayor has been a political hatchet job and those pursuing him must be condemned.
The spokesperson said Asfour wanted to give opposition leader, Chris Minns, enough time to find a replacement.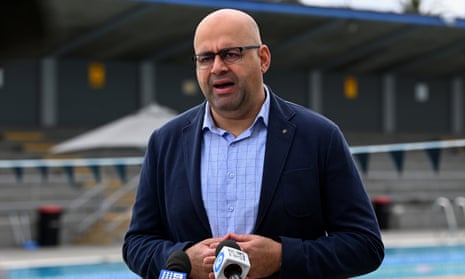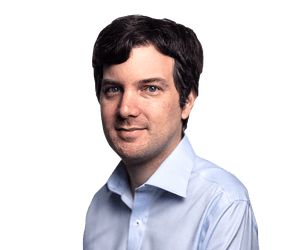 Daniel Hurst
Tim Ayres' meeting with Chinese vice-minister of commerce a precursor to trade ministers' upcoming meeting
Australia's assistant trade minister, Tim Ayres, met with China's vice-minister of commerce, Wang Shouwen, on the sidelines of the World Economic Forum in Davos overnight.
It will help pave the way for a subsequent meeting between the trade minister, Don Farrell, and China's commerce minister, Wang Wentao. Reuters points out that the Chinese state media outlet Xinhua is now reporting that the pair will meet via video link "in the near future".
We're chasing more details on the meeting, but it comes amid ongoing diplomatic efforts to remove the trade "blockages" in the relationship.
For more on the prospect of talks between Farrell and Wang, starting with a virtual meeting before an in-person meeting, see our earlier story here:
Covid deaths rise in NSW and Victoria
Covid numbers are in for NSW and Vic, cases are down but deaths are up, which you can see illustrated in the graph below: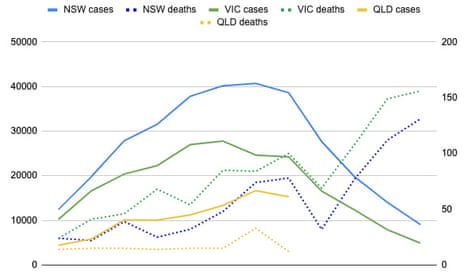 In Victoria, 156 deaths have been reported in the past week and 4,912 new cases.
In comparison, the state recorded 7,908 cases and 149 deaths last week.
In NSW, 131 lives have been lost and 9,062 new cases have been recorded.
In comparison, the state recorded 14,053 cases last week and 112 deaths.
BHP seeks clarification of NSW's coal market intervention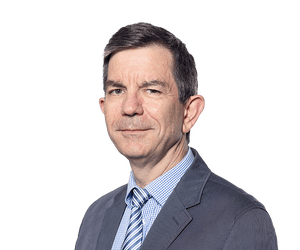 Peter Hannam
Yesterday we had the news that the NSW government was in talks with the thermal coal industry about reserving as much as 10% of output for domestic use.
The move took the sector by surprise and raised questions about why we don't have an east coast gas reservation too.
Western Australia has required 15% of gas output in that state be kept for local users, with the result that energy prices there have been shielded from the spikes seen after Russia's invasion of Ukraine in many parts of the world.
(The gas sector warned an investment drought would follow its inception 15 years ago … but the WA government reckons $100bn has been invested since.)
Anyway, BHP, the world's biggest miner, has weighed in about the NSW actions. They operate the Mt Arthur coalmine that they couldn't find a buyer for, and are now running it towards closure.
The company says it's waiting for more details on how a requirement to hold back output for domestic use will affect operations.
It sees the move as a risk for the business, and raisies the question of how it would physically transfer coal to AGL's Bayswater and Liddell power stations in the Hunter Valley since a conveyor belt to the two plants was dismantled several years ago. (Liddell will close for good in April, so no coal will be needed there).
The quality of the coal doesn't match the needs of the coal plants either, so some kind of blending would be required too, if Mt Arthur's output was to be burnt in the plants.
"We've had an initial briefing from the department and we're awaiting further detail to understand how extended directions could potentially apply to Mt Arthur Coal, which we have previously announced is being managed to closure," a company spokesperson said.
"Clearly there are a number of commercial and practical implications that would have to be managed under an extended direction, along with the potential long-term impacts on market dynamics and investment in more energy supply."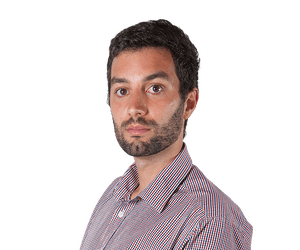 Paul Karp
PM speaks on radio about Jacinda Ardern and their shared DJ pasts
Anthony Albanese has spoken to KIIS 106.5 about the legacy of outgoing New Zealand prime minister, Jacinda Ardern.
Albanese said:
Jacinda did an outstanding job as prime minister of New Zealand. She has gone out on her own terms – there's an old saying in this job, not many get to go out, they get carried out with attacks from behind or in front …

She showed you can be kind but be strong at the same time … I used the word kindness in my victory speech on 21st of May. So many people have mentioned 'it's nice you said you wanted to be kind' … People really noticed it. With Jacinda, she showed you could have empathy at the same time you had intellect and decisiveness, she certainly showed that as prime minister.
On a lighter note, Albanese noted that he and Ardern "are also probably the only two people who've been elected to high office that have also been DJs".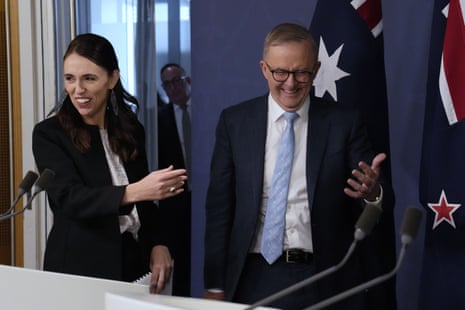 There was a bit of back and forth about whether Albanese would DJ at host Kyle Sandilands' wedding on 29 April. The PM noted parliament is not sitting that day and he'll wait for an invite.
Albanese revealed he has no demerit points on his licence, joking that it "helps that [I'm] not allowed to drive", adding that he misses "being able to duck up to the shops" on a Saturday morning.
Albanese confirmed that federal departments can choose to allow employees to take a day other than Australia Day off. "I think that's fine to have some flexibility in the system," he said. "I myself will have a very busy Australia Day."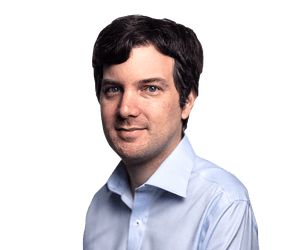 Daniel Hurst
Five-year $41m maintenance contract extension for army's fleet of Chinook helicopters
The government has announced a $41m extension to an army helicopter maintenance contract.
The five-year extension means Boeing Defence Australia "will continue to support the maintenance, training and sustainment services for Army's fleet of 14 CH-47F Chinook helicopters", said a statement issued by Defence this morning.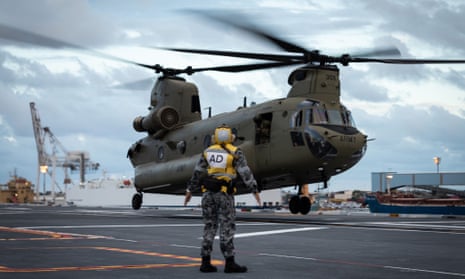 This is separate from the major decision announced earlier this week to dump a different fleet of helicopters, the MRH90 Taipan, in favour of Black Hawks.
In today's statement, the first assistant secretary of the joint aviation system division at Defence, Shane Fairweather, said the Chinook helicopters had "a reputation for consistently delivering effective, safe and affordable capability for Defence". He said the Chinook fleet was based in Townsville, while maintenance and sustainment service support was provided in Oakey and Brisbane:
The CH-47F Chinook fleet is an important capability for Defence, providing critical lift capability on several domestic and regional operations, including Bushfire Assist in 2020, and Tonga and Flood Assist in 2022. This contract extension will expand the maintenance and training support for our Chinook fleet, while boosting opportunities for defence industry in Queensland.
Turn-by-turn cycling directions to launch on Apple Maps
As someone who recently ended up on a six-lane road trying to get to one of Melbourne's beaches – this is really comforting.
From AAP:
Apple will launch turn-by-turn directions for cyclists – as well as warnings about routes with punishing hills – in a major update to the tech giant's mapping app.
The cycling directions will be launched around the country on Friday, including detailed information on bike paths, bike lanes and high-traffic routes.
The Apple Maps upgrade, available on iPhones and iPads, will let users select a cycling option when searching for directions, suggesting "routes on bike paths, bike lanes and bike-friendly roads".
Users will also be shown elevation and traffic information about routes, so they can avoid steep climbs and busy areas, and will be prompted to dismount their bicycle at risky intersections.
WeRide Australia executive officer, Peter Bourke, said millions of Australians could benefit from the update, but Apple needed to take feedback from users who were actually on the ground.
"If they are sent down a road that may be the quickest way to get somewhere by car, but not the safest, it may be the last time that person chooses to ride," Bourke said.
"As long as they accept on-the-ground improvements and feedback, we welcome any of these companies that are doing it."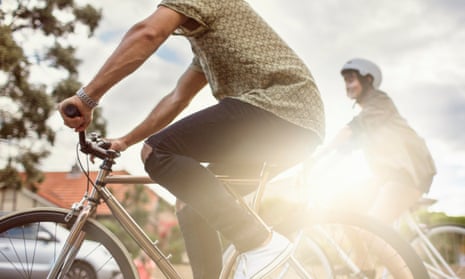 Agriculture minister says feta feud featuring in EU deal discussions
Remember when we all had to stop calling *sparkling wine* champagne unless it came from the specific region in France? Well, we are here again.
The agriculture minister, Murray Watt, has spent the week in Europe – talking about the trade deal. He's just spoken about it on RN and apparently, they have been discussing geographical indicators.
Call it feta-style, feta-like, mirror-quality feta – but don't call it feta, they say:
Good morning everyone, this is Cait Kelly, I will be with you this morning. There are a few things flying around, so let's get into it!
Thanasi Kokkinakis fought (and eventually lost) one of the Australian Open's most extraordinary tennis matches last night, eventually losing to Andy Murray in a six-hour epic that finished past 4am.
He has feelings.
Murray, naturally, is delighted. Read his reactions, and our match report, here:
Much of NSW declared free of varroa mite
In good news for bees, especially those planning interstate travel, Australian Associated Press reports that states and territories will reopen their borders to bees from most of NSW for the first time since an outbreak of varroa mite was detected in Newcastle in June last year.
In what has been described as a major milestone for Australian beekeepers, the NSW emergency blue zone has been declared free of the invasive mite.
Red and purple zones remain in place in areas surrounding Newcastle where beekeepers are still required to maintain close surveillance on the health of their hives and regularly report to authorities.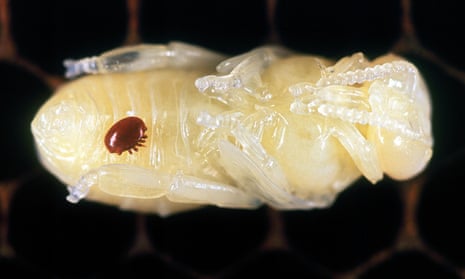 The NSW agriculture minister, Dugald Saunders, said other states will reopen in the coming weeks for the transfer of bees and hives from the blue zone across borders for pollination.
"This is a significant step in the fight to eradicate the mite, and for our beekeepers and pollination-reliant industries that have done it tough over the past seven months," Saunders said.
"But this is not the time for complacency; now more than ever, we need beekeepers to make sure they continue to do the right thing and maintain their alcohol-wash surveillance so we continue to move in the right direction."
NSW will work with South Australia, Victoria and Queensland to develop a set of conditions governing interstate movement.
Australian Honeybee Industry Council chief executive, Danny Le Feuvre, said the news added to confidence that the eradication of varroa mite in NSW was possible.
In November last year a fresh outbreak of varroa mite was detected at a property near Cessnock, prompting an expansion of the existing red zone, which applies to all hives within a 10km radius of an infected premises.
Those within the red zone are required to destroy their hives completely to stop the spread of varroa mite.
A purple zone, applying to hives within a 15km radius beyond the red zone, were considered part of the emergency surveillance zone.
All other parts of the state were deemed blue zones and were also under tight restrictions in terms of transporting hives.
NSW has roughly 13,000 registered commercial and recreational beekeepers.
90,000 school children failing to meet Naplan standards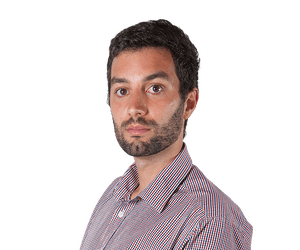 Paul Karp
Almost 90,000 students each year are failing to meet minimum Naplan reading or numeracy standards, according to the Productivity Commission.
The commission is releasing a report into the national schools reform agreement today.
It found the agreement:
doesn't include sufficient clear, measurable targets to drive reform including having only one target for academic achievement and none for student wellbeing

lacks targeted reforms to improve outcomes for students from poor backgrounds, from the regions, Indigenous students and students who do not meet the minimum standards for literacy and numeracy; and

lacks transparent, independent and meaningful reporting on the reform activity of governments.
The report did not consider schools funding, which was not within scope.
The education minister, Jason Clare, said:
This report makes it clear that serious reform is required. It is very critical of the current national school reform agreement developed by the former Coalition government. It also makes it clear that the implementation of this agreement over the last four years has been slow and has had little impact. This is damning.
The report recommends:
freeing up more of teachers' time for teaching

clear and measurable targets for academic achievement of all students, in particular students from priority equity cohorts;

targets to reduce the proportion of students who do not meet minimum standards of literacy and numeracy;

public reporting on progress on implementing reforms and achieving targets; and

focus on student wellbeing.
In December Clare and state and territory ministers commissioned another review of the agreement, which is set to last to December 2024 after it was rolled over for an additional year.
Clare said:
This is an important report and it will play a key role in the development of a new national school reform agreement. Work on that has now begun … In future, funding needs to be tied to reforms that will make a real, practical difference.
Trans-Tasman ties likely to stay strong
The resignation of Jacinda Ardern has caused waves across the Tasman but her departure is unlikely to affect Australia's relations with its near neighbour, according to one former diplomat.
"The Australia-New Zealand relationship is very close, and will remain so irrespective of who the prime ministers are," said Allan Behm, a former diplomat who worked closely with New Zealand.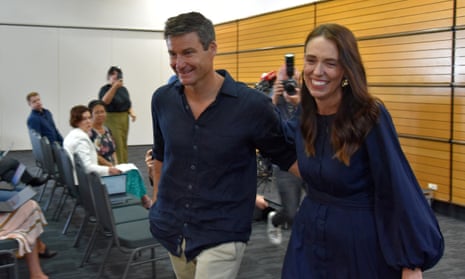 "But when you have PMs who get on really well, like John Howard and [former New Zealand prime minister] Jenny Shipley did, or clearly as Anthony Albanese gets on with Ardern, it makes the relationship that much more effective."
Josh Butler has the full story here, and there is also a full appreciation by our New Zealand correspondent Tess McClure here:
Tenterfield police shooting
NSW police have launched a critical incident investigation after a man was shot dead when he pointed a gun at officers at a northern NSW police station.
The 48-year-old had attended Tenterfield police station when the confrontation happened on Thursday afternoon, police say, and he died at the scene.
Standby for more updates on this story.
Good morning and welcome to our rolling news coverage. I'm Martin Farrer here to bring you the main overnight news before your scheduled blogger takes over for the main part of the day.
The big moving story of the past few hours has been that three more adults have been charged with the murder of Indigenous teenager Cassius Turvey in Perth last October. A 27-year-old man from Wundowie, a 24-year-old man from Chidlow and a 20-year-old woman from Herne Hill have each now been charged with murder and will appear at Perth magistrates today, Western Australian police said last night. Jack Steven James Brearley, 21, has already been charged with murder.
Australia risks being placed on a human rights blacklist after the three most populous states failed to meet their obligations on oversight of prisons under a UN anti-torture treaty. The human rights commissioner, Lorraine Finlay, said such a failure could affect the country's human rights credibility on the world stage. The deadline to comply – already extended twice – runs out today.
Almost 90,000 students each year are failing to meet minimum Naplan reading or numeracy standards, according to a report by the Productivity Commission this morning. In a review of the National School Reform Agreement, the commission said boosts to funding have had little impact on literacy and numeracy results.
And we can't finish without mentioning the epic tennis news overnight with Thanasi Kokkinakis playing out a five-set thriller with Andy Murray at Melbourne Park that didn't finish until after 4am. It was a suitably dramatic end to a day that also saw world No 1 Novak Djokovic rage at heckling fans whom he accused of being "drunk", and where Russia's Andrey Rublev accused Ukraine-supporting fans of giving him verbal abuse.