Key events
Kurtley Beale reportedly granted bail
Rugby union player Kurtley Beale has been granted bail, the ABC is reporting.
The Wallabies star was charged over an alleged sexual assault at a Bondi pub in December. Read the background here:
Martin mentioned this story on power prices earlier; I'm just giving it another kick along. Energy minister Chris Bowen will be talking about it a bit later today:
Sophie Black has done a really in-depth job here, it's fascinating:
Covid hasn't gone away. Cost-of-living pressures continue to rise. There is a lot of distress within the community. And that's not going to go away for a while, if ever maybe.
Search for Swedish student washed from rocks resumes
AAP is reporting that the search for a Swedish student reported to have been washed from rocks in Sydney has resumed for a fourth day.
Noa Sage is believed to have fallen about seven metres on to rocks at Blue Fish Point at Manly's North Head about 5.30pm on Wednesday before ending up in the water.
NSW Police Marine Area Command have sought assistance from lifesavers to continue searching for the 20-year-old.
A police helicopter and water police are engaging in the search with divers expected to join later on Saturday. A Surf Life Saving NSW spokesperson said:
SLS NSW has been requested to assist with the search for a missing male on Saturday.

We have been asked to provide an inflatable rescue boat, and jetskis along with an UAV (drone).
Elias Visontay on Australians' emotional connection/reaction to the national carrier:
A ruling on the extradition of the man suspected of murdering Toyah Cordingley on a Queensland beach four years ago has been delayed until Tuesday 24 January.
The decision had been expected at a court in New Delhi yesterday but the latest adjournment in the case of Rajwinder Singh was because the judge who specialises in extradition cases, Nabeela Wali, is on maternity leave.
"She is the one with the expertise to be able to make decisions and move things along," a lawyer at the court told Australian Associated Press.
Singh, 38, is not contesting his extradition, and the case was expected to move quickly by Indian standards.
But a magistrate is required to submit an "inquiry report" to the ministry of external affairs that says it meets the criteria for extradition and letting India extradite Singh.
Singh, an Australian citizen, was arrested in December by Delhi police after a four-year manhunt that followed his flight from Australia just hours after Cordingley's body was found half-buried in dunes on Wangetti Beach.
Wonder if Bill Gates has some tips about getting billionaires to give more money to charity (they made a motza during the pandemic, in case you missed this story):
NSW Labor to consult on a treaty with Aboriginal communities if it wins election
AAP reports that NSW Labor says it will consult on a treaty with the state's Aboriginal communities if it wins the state election in March.
The party would spend $5m on a year-long consultation process as part of a move towards a more formal treaty process.
The opposition leader, Chris Minns, says it wouldn't be for his government to decide what the treaty would look like. He said:
If we want to realise improved justice, education, health and cultural outcomes for First Nations people, we must place First Nations communities at the centre of decision making.
A First Nations treaty would be a binding agreement between the state and its Aboriginal communities, setting obligations for both sides to act on issues and improve outcomes.
Labor's treaty commission would travel across the state to see what shape the agreement would take.
NSW has been an outlier, with every other state or territory government expressing at least support for a treaty or at most establishing negotiating bodies.
It comes as debate continues to heat up at a federal level over the voice to parliament.
Fluffy balls at 4am – players don't love all about the tennis:
Paul Karp on the voice, and opposition leader Peter Dutton swinging in like Miley Cyrus:
The man who boycotted the apology to the stolen generations, later apologising, may once again play the role of the wrecker.
Banksia Hill 'totally inhumane'
The campaign to bring a class action against Western Australia's government over the treatment of children at Banksia Hill detention centre gathered momentum yesterday with a press conference making more shocking claims.
Stewart Levitt, a lawyer, said many of the children were often victims of intergenerational trauma, who needed support and education so they could become contributing members of society, Australian Associated Press reported.
"It's not accepted in Australia, we just want to bash and hurt and punish and pretend that we can just consign these children to dungeons effectively, or treat them as vermin or pests," he said. "That is a totally inhumane approach."
Former president of the WA children's court Denis Reynolds detailed the case of a boy who appeared in the court in November.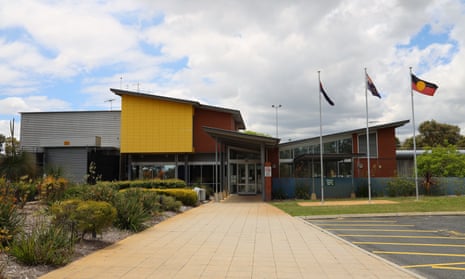 He said the 15-year-old suffered fetal alcohol spectrum disorders, post-traumatic stress disorder and multiple severe learning disorders.
A pediatrician recommended he be given a support program while incarcerated but he was instead locked in a cell for over 20 hours per day for 42 days straight due to alleged staff shortages, Mr Reynolds said.
The teen was also allegedly unlawfully transferred to the adult facility, Casuarina Prison, for 51 days and kept in solitary confinement.
"He attempted to commit suicide," Reynolds said. "The premier and the minister are saying these are bad children behaving badly ignoring, deliberately, any reference to the unlawful treatment."
Reynolds alleged premier Mark McGowan was misleading the public and the issue the government needed to tackle was the unlawful and inhumane treatment of children.
A former Australian of the Year, Fiona Stanley, said the WA government was ignoring evidence about the children that showed the current punitive approach at Banksia Hill would not work.
"They should understand that children are being born with brain damage [and they] should not be locked up in these circumstances," she said.
As many people will know only too well, good news for tenants is hard to come by these days.
Our reporter Cait Kelly has been looking at the problem of rising rental costs and finds that they have been driven higher by landlords passing on higher borrowing costs and also by the pandemic era "race for space".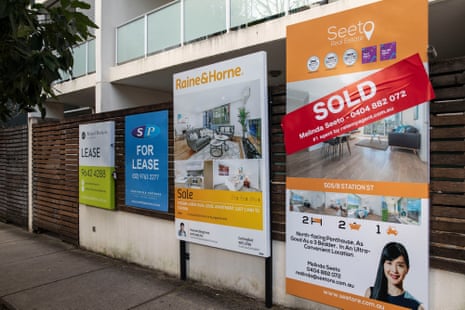 And although there are signs rents have started to ebb slightly in line with slightly higher vacancy rates and tenants hitting their limits, most pundits predict rents to stay high for a while.
Really interesting how the Port Arthur massacre continues to shape Australia's gun policies. Christopher Knaus takes a look a firearms then and now. And there's a Vietnam-era flamethrower:
Don't freak out, but Eurythmics' Sweet Dreams (are made of this) is 40 years old. The ABC has a sweet read on how the seed of the smash hit was sown in a hotel room in Wagga Wagga.
You can also read the story in Dave Stewart and Annie Lennox's words here, complete with peeing cow:
Her popularity may have waned, but I still wouldn't want to be the one to follow in New Zealand prime minister Jacinda Ardern's footsteps:
Good morning, all! It is a cracker day here in South Australia – apologies if that's not the case wherever you are. There's quite a bit going on today, as the holiday season slumber gradually lifts.
Before we wade right in, Imogen Dewey has pulled together five of the week's best stories:
Welcome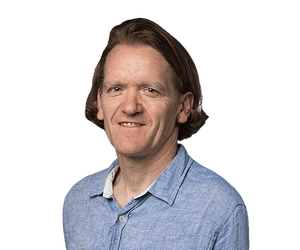 Martin Farrer
Good morning and welcome to our rolling news coverage. I'm Martin Farrer bringing you some stories making news overnight before Tory Shepherd takes over.
The Wallabies star Kurtley Beale has been charged with an alleged sexual assault in Bondi in December and is due to appear in Parramatta bail court today. Beale was suspended from all forms of the game, Rugby Australia said last night, pending the completion of the proceedings. The rugby union star was arrested on Friday afternoon in Sydney and later charged with two counts of sexually touching another person without consent, inciting another to sexually touch them without consent and sexual intercourse without consent. He was refused bail.
Liberal frontbencher Julian Leeser, a longtime advocate of Indigenous recognition and one of its strongest backers inside the Liberal party room, will criticise the Albanese government's strategy on the voice to parliament, telling the Young Liberal national convention today that Labor is "in danger of losing me" unless it fleshes out more detail around the proposal. Meanwhile, Cobble Cobble woman Allira Davis, co-chair of the Uluru Youth Dialogue, has told AAP that supporters are focusing on educating young non-Indigenous Australians about the "yes" campaign as they are a crucial to its success.
Social justice campaigner Gerry Georgatos has made more shocking claims about the mistreatment of children at Banksia Hill detention centre in Western Australia. Detainees are locked in "shocking and horrific" conditions that are further damaging already vulnerable children, a press conference for a class action against the West Australian government over the treatment of up to 500 inmates was told. He said he had witnessed "abominable and abhorrent behaviour" towards inmates and a statement by the state government that there was access to therapeutic services was untrue.
There's some good news for households this morning with Australians expected to save $230 on their electricity bills in the next financial year due to wholesale price falls recorded after Labor's market intervention. According to Treasury analysis of ASX data in December, wholesale electricity prices for 2023 fell by 44% in Queensland compared with November, writes our political correspondent Paul Karp. Prices fell by 38% in New South Wales, 32% in South Australia and 29% in Victoria. That's good news for people struggling with rising inflation and higher interest rates.