Key events
Opposition leader continues demands for more detail on Voice
Let's bring you some more quotes from those duelling Sky News interviews, when the opposition leader, Peter Dutton, hit back at the treasurer, Jim Chalmers, over the voice to parliament.
To recap: in the first interview, Chalmers said Dutton was really seeking to sow division rather than genuinely seeking detail. Chalmers focused on the principle behind the referendum that will be conducted later this year:
This is Australia's big chance to move forward together in a spirit of unity and respect and to give First Nations people a say in the issues that affect their communities.
Chalmers went on to say that Dutton had "reached for the Tony Abbott and Scott Morrison playbook, which says that the best chances for him to be successful politically is if the nation fails to grab this terrific opportunity do the right thing".
Dutton, interviewed shortly after Chalmers, hit back. The opposition leader said:
Honestly, let's be serious about it. Bob Hawke or John Howard would never have conducted themselves this way. You can't just say that we're going to change the constitution. There are legitimate concerns that people have about the interventions from the High Court, the way in which that could be interpreted and expanded. There are legitimate questions that people have about the detail, the operation. All of us share in common a desire to help Indigenous Australians, but if the prime minister of the day can't stand up and explain the detail of what it is he's asking people to vote for, how can people be expected to vote for it?
Lunar new year celebrations begin around Australia
Australia's political leaders and some government bodies have sent their best wishes for those celebrating lunar new year.
The holiday marks the largest human migration as hundreds of millions of people travel to visit families.
Here are some of what they have said:
To mark the day, events are planned throughout the country. In Melbourne there will be lion dancing, dragon parade and market stalls on Little Bourke Street. In Sydney, there were market stalls in Haymarket and fireworks displays over Darling Harbour with the displays to continue until 29 January. Down in Adelaide a street party will be held in Chinatown on the weekend of the 28th.
For the Chinese, Korean and Taiwanese Sunday marks the start of the Year of the Rabbit. To the Vietnamese, the day welcomes the Year of the Cat – and they sure know how to celebrate.
Two police officers charged with assault
Two Victorian police officers have been charged with assault after they allegedly injured a man during an arrest.
The 58-year-old man was treated in hospital after the incident in Narre Warren South, in Melbourne's south-east, on 4 February last year.
The two male senior constables, aged 35 and 45, were immediately suspended from duty after the incident.
Police and the Independent Broad-based Anti-corruption Commission have been investigating, with the two men charged on Sunday with unlawful assault and unlawful assault with a weapon.
They are due to face the Melbourne magistrates court in March.
– AAP
Researcher find parental support linked to teen internet addition
Research from the University of Sydney Business School has found teenagers who feel well-supported by their parents are more likely to report increased internet addiction over time.
A study of nearly 3,000 teenagers aged 14 to 17 as they moved between year 8 to year 11 sought to investigate links between social support and compulsive internet use.
Researchers found teenagers who reported high levels of social support form parents were more likely to report compulsive internet use. The teenagers who reported compulsive use were likely to afterwards report a decline in social support from teenagers.
Compulsive internet use, also referred to as problematic internet use, refers to difficulty regulating internet use, and often involves withdrawal symptoms, rumination about being online when not online, and disengagement from daily activities.
The study, published in Personality and Social Psychology Bulletin, found on average that:
Adolescents engage with the internet more intensively as they progress through high school;

Support from friends was consistently higher than support from parents and teachers across the four years of the study; and

Parental support marginally declined over the course of grades 8 to 11.
Dr James Donald, lead investigator and senior lecturer in Work and Organisational Studies, said the biggest surprise was that parental social support led adolescents to experience greater compulsive internet use over time – which in turn led to less support from teachers.
He speculated that the reason for this comes down to teen's perception of what constitutes parental support.
There are several ways parents can manage the threat of internet addiction. They can take no action, co-use or joint access the internet, discuss usage in a positive way, monitor, and/or set rules and limits, which may involve punishment.

We speculate that refraining from mediation may be popular with youth and even lead them to perceive their parents as being more supportive. However, previous studies have found parental refraining is associated with increased compulsive internet use. This 'popular parents, compulsive youth' explanation appears consistent with our results.

And it's important to note this methodology is only useful for predicting change in behaviour. On average, supportive parenting is still associated with less compulsive internet use.
Tough new quarantine laws to bring pets into the country
Tougher quarantine rules designed to protect against the risk of a rabies outbreak could lead to a blowout in wait times for people looking to bring pets into the country.
Currently it takes about six months to apply to bring in a cat or dog from almost 70 countries, including the UK, Italy, Canada and US, and each animal must do at least 10 days of quarantine at a facility in Melbourne.
From 1 March, animals from those countries must have their identity confirmed by a government-approved vet and then have a rabies blood test.
If their identity can't be confirmed by an approved professional, they must do 30 days in quarantine.
Brisbane-based breeder Paul Hewitt described it as a "crazy scheme".
He said he understood concerns about rabies but feared new rules would lead to long wait times for animals to book into quarantine.
There is a problem, but they've come up with the wrong solution.
Australia is free of rabies, a normally fatal viral infection that is usually transmitted through the bite or scratch of an infected animal.
Dogs Victoria's Linda Beer said her organisation supported measures to reduce biosecurity risks but some members had raised concerns about an apparent lack of transition period.
She said some breeders feared US authorities did not have processes or staff in place to facilitate government-approved veterinary ID checks by the cut-off date.
This meant people who had already started the expensive importation process would need to either start again or have their pets serve the longer 30-day quarantine period.
The Australian Veterinary Association said extended quarantine was regrettable but a rabies outbreak would be devastating for all animals.
We do urge the government, however, to work towards solutions to minimise waiting times and improve capacity in the [quarantine] facility, so that the impact on pet owners can be minimised.
Ten days of quarantine costs about $2,000 but that will rise to $2,600 for 30 days, excluding the cost of transporting animals or boarding fees at kennels in other countries.
The changes do not apply to animals returning to Australia or coming from rabies-free countries.
The changes were prompted by an increased risk of rabies in imported animals and an uptick in fraudulent documents being used.
– AAP
New Australian factory to make construction material from recycled goods
A company making construction products entirely from used drink cartons, soft plastics, disposable coffee cops and similar products will launch its first Australian manufacturing plant at Warragamba next month.
SaveBOARD also has plans for two more plants to produce its sturdy, lightweight alternative to conventional plasterboard, plywood or particle board that is also totally recyclable.
Supply chain specialist Chris Collimore said the process involves significantly less carbon than manufacturing traditional building products and eliminates the need for glues or chemical additives as the raw materials are bonded using heat and compression.
It's basically like making a big cheese toasty. You heat it up and cool it down a couple of times and the plastic melts between the gaps in the fibre.

It's a straightforward process, but it's focused on reducing problematic waste … materials which, until we came along, had been completely un-recyclable and collected by container deposit schemes.
Circular Australia chief executive Lisa McLean recently told the Commonwealth Bank's annual sustainability conference in Sydney that the circular economy could help save Australia trillions
In Australia alone, we could unlock a massive $2tn worth of potential savings across two decades.

Those potential savings could come, for example, through reusing valuable resources currently going to waste in landfill, such as plastics, glass, masonry and metals.

In addition, buildings and equipment could be repaired and adapted rather than replaced.
Collimore said genuine solutions also needed strong partnerships.
SaveBOARD has agreements with container deposit schemes across Australia and expects within months to be utilising their entire collection volumes.
Packaging and retail companies including major supermarket chains have been equally supportive.
A saveBOARD plant is already up and running in Hamilton, New Zealand, diverting 40 tonnes of waste from landfill annually.
– with AAP
NSW Labor promises hospital bed boost
Western Sydney residents could have access to another 600 hospital beds as NSW Labor promises to deal with a shortage if elected.
The boost will include $700m to fund 300 more beds at Rouse Hill hospital.
NSW Labor has been going hard on the government over health funding as it seeks to woo voters at the state election in March.
Opposition leader Chris Minns pointed to western Sydney's growing population.
For far too long healthcare in western Sydney has been an afterthought.

The thousands of people moving into the area every year deserve world class healthcare.
The upgrade at Rouse Hill will also mean the hospital moves to Labor's proposed campus model.
Childcare and healthcare worker accommodation will be on site.
Health workers have held multiple strikes and actions since the Covid-19 pandemic begun in 2020, calling for better working conditions.
– AAP
The trains may still be running but the Sydney ferries have been made to wait.
Swift and Lawrence winners at Golden Guitar awards
Andrew Swift has taken out the award for Male Artist of the Year at the Golden Guitar awards in Tamworth while Amber Lawrence beat out previous winner Ashleigh Dallas for best female artist.
Dallas, however, didn't go home empty-handed with her album, In The Moment, named traditional country album of the year.
Husband and wife do Brooke McClymont and Adam Eckersley took home awards in both Song of the Year and single of the year, as well as being named group or duo of the year.
They were joined on stage by their 10-year-old daughter who helped write their songs – the youngest winners ever.
Breakout talent Johnston took home two awards for new talent of the year and vocal collaboration fo their single Same Songs with Kaylee Bell.
Meanwhile Colin Buchanan was inducted into the Australasian Country Music Roll of Renown, joining greats such as Slim Dusty, Kasey Chambers and frequent collaborator Lee Kernaghan.
NSW Liberals on track to lose election: poll
The NSW Coalition is on track to lose the March state election as premier Dominic Perrottet's popularity wanes.
A YouGov poll, published in The Sunday Telegraph, shows the government well behind in both first preference and two-party preferred standings.
Labor led the coalition by 56 per cent to 44 per cent on a two-party preferred basis, while it was ahead by 39-33 per cent on first preferences.
Both figures point to a majority for Labor, which was buoyed in the poll by strong backing from young voters.
Support for Perrottet also dropped, with only 44 per cent of those surveyed preferring him over Labor leader Chris Minns.
It comes after the premier confessed earlier this month that he wore a Nazi costume to his 21st birthday party.
Perrottet apologised for his behaviour, describing the incident as a naive mistake that did not reflect his current views.
He made the admission after the issue was raised by transport minister David Elliott, but the premier maintains he has the support of his party.
Meanwhile, NSW Labor has also been embroiled in controversy with one of its high-profile upper house candidates pulling out of the election race on Friday.
The withdrawal of Khal Asfour, the mayor of Canterbury Bankstown, came after allegations he used ratepayer funds to buy designer clothing and spa treatments.
Minns took exception to some of the allegations and defended backing Asfour.
I didn't know about these revelations … at any stage of the election cycle, you're going to have situations like this.
NSW voters go to the polls on 25 March.
– AAP
Chalmers welcomes New Zealand's PM
The treasurer, Jim Chalmers, also welcomed the incoming New Zealand prime minister, Chris Hipkins.
He told Sky News today:
We look forward to working together closely with Chris Hipkins and with his cabinet when he names one. This is a huge year for Australia/New Zealand relations. It's the 40th anniversary of closer economic relations, that agreement that governs the approach to this relationship. Chris Hipkins is someone of immense experience and depth and intelligence. He's a very worthy successor to prime minister [Jacinda] Ardern. And we look forward to working with him really closely. We've got a big trans-Tasman agenda in a really important year. I know the prime minister is looking forward to working with Chris Hipkins and we're all looking forward to working with his cabinet.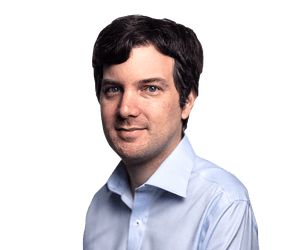 Daniel Hurst
Chalmers seeks national conversation about budget spending
The treasurer, Jim Chalmers, says he wants to have a national conversation about lining "our budget and our economy with our values" and about how to fund key national priorities.
In his interview with Sky News this morning, Chalmers did not give any specific hints about the future of the stage 3 tax cuts or other potential measures to fund growing expenditure – but he signalled his interest in having a public debate about fiscal issues as he prepares to hand down the government's second budget in May.
He said he expected defence spending to grow "very strongly", with key decisions looming on nuclear-powered submarines and the defence strategic review.
It's one of the fastest growing areas of spending in the budget, along with some of those others we've discussed on other occasions, and so we need to make sure that we can find room for what is this necessary investment in our national security.
Asked whether he would be taking the conversation in the lead-up to the next budget, Chalmers said:
That's my way of saying we need to be upfront with people about what we can afford, and how we make the investments that we might want to make in some of these areas are sustainable over time.

And one of the things I've been most heartened about, in the first eight months or so of this Albanese Labor government, is people's willingness to engage on some of these big questions. And so the national conversation that I want to have about the budget is how do we line up our budget and our economy with our values? How do we fund the things that we truly value: looking after people with a disability, strengthening Medicare, doing the right thing by people in aged care, funding national security? All of these big national priorities – how do we find a way to fund them and how do we make that investment sustainable over time? I'm confident the Australian people are up for that conversation; they've shown a real willingness.

And from our side, we've tried to talk up to people, not down to them, about these challenges. We're optimistic about the future. But we're realistic about the global economy. And we're realistic about what we can afford to fund.
Chalmers said the government wanted to be "a long-term Labor government" (ie win multiple elections) was "because we know that the best way to effect the change that we want to see in our economy and in our society is over time". He said it was impossible to "achieve everything that you want to achieve in one budget".
Jim Chalmers takes aim at Peter Dutton over voice to parliament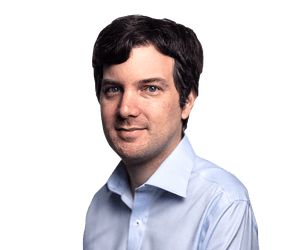 Daniel Hurst
The treasurer, Jim Chalmers, has taken aim at Peter Dutton over the voice to parliament, saying the opposition leader has "reached for the Tony Abbott and Scott Morrison playbook".
Chalmers used an interview with Sky News this morning to argue Dutton sensed his political interests would be served by a failed voice referendum,
Asked if the government had dropped the ball on explaining how the voice would work, Chalmers said:
Of course not. This is Australia's big chance to move forward together in a spirit of unity and respect and to give First Nations people a say in the issues that affect their communities …

This should be a unifying moment – it should be something which decided by the people not the politicians. I think some of the language from Peter Dutton has been disappointing. I think people understand that Peter Dutton is not actually looking for more detail here. He's looking for more division. He's reached for the Tony Abbott and Scott Morrison playbook, which says that the best chances for him to be successful politically is if the nation fails to grab this terrific opportunity do the right thing and to move forward together in that spirit of unity and respect.
In a later interview, also on Sky, Dutton responded that he did not understand the "personal attacks" from Chalmers and others in the government. Dutton said again that he was speaking for "millions of Australians" who "want to hear the detail" of the government's voice proposal. Dutton did not speculate on whether the Liberal party would come to a unified position, saying:
That's a process question for us down the track.
Dutton said he wanted to detail so his party room could have an informed discussion to decide its position.
Last week Prof Megan Davis, a Cobble Cobble woman and expert adviser to the government on the referendum process, spoke to the Full Story podcast about Dutton's "inexplicable" demand for details:
Sydney Harbour Bridge closed for movie shoot
The Sydney Harbour Bridge is closed in both directions this morning for filming of a Hollywood blockbuster starring Ryan Gosling and Emily Blunt.
The movie adaptation of 1980s television series The Fall Guy is a show-stopper for vehicles and pedestrians, with all lanes across the bridge shut from 3am to 10am on Sunday, 22 January.
Trains will continue to run across the bridge, which will be closed for all other vehicles as well as pedestrians and cyclists.
The Sydney Harbour Tunnel will remain open while filming takes place.
The Cahill Expressway over Circular Quay will also be closed for filming on Sunday, in both directions from 1am to 12.30pm.
Based on a TV series of the same name, The Fall Guy follows a burnt-out stuntman who moonlights as a bounty hunter, played by Gosling.
Filming began in October last year at Disney Studios Australia in Moore Park.
Former federal arts minister Paul Fletcher last year said the production would inject more than $244m into the Australian economy.
Traffic on the bridge will be disrupted from January 20 to 25 for maintenance on the bridge deck and work on the Warringah Freeway upgrade.
– AAP
And welcome to another Sunday morning Guardian live blog.
Sydney Harbour Bridge has been shut down this morning, this time by a film starring Ryan Gosling and Emily Blunt, a movie adaptation of the 1980s television series, The Fall Guy. The bridge is closed in both directions until 10am.
A Victorian man is in hospital after he has been shot multiple times in Melbourne's western suburbs in what police believe was a targeted attack. The man is believed to have been stopped in a car just after 9pm when the shots were fired.
Another man has also been arrested in a separate incident following the death of a woman in the outer Melbourne suburb of Lilydale. Police responded to a call at about 5.30pm on Saturday but the woman died at the scene.
I'm Royce Kurmelovs, taking the blog through the day. With so much going on out there, it's easy to miss stuff, so if you spot something happening in Australia and think it should be on the blog, you can find me on Twitter at @RoyceRk2 where my DMs are open.
With that, let's get started …