Indigenous voice to parliament is 'not a veto' – Tanya Plibersek
The environment minister, Tanya Plibersek, has cautioned Australians not to confuse the status of the proposed Indigenous voice to parliament.
She told the Seven Network this morning:
This is a voice, not a veto.

It is a really important vote. It will be a chance for Australians to talk about the sort of nation we want to be in the future, to send a message to the world and get more practical delivery of healthcare and education and so on for First Nations Australians.

I think the most important detail here, is this is a voice, not a veto.
Plibersek said the conversation about the proposal was well under way and a picture of what it might look like was gathering detail.
The … working group are already talking about what the voice would look like. It would be transparent, accountable, elected by local Aboriginal people. It would be gender balanced, it would have a youth voice.

We are months away from a vote and there will be more detail between now and then.
– AAP
Key events
Services Australia deputy CEO to front Robodebt royal commission
The third block of hearings for the robodebt royal commission kick off today and our social affairs and inequality editor, Luke Henriques-Gomes, is in attendance.
The deputy CEO of Services Australia, Christopher Birrer, former social services director Anthony Barford, and Lyndsey Jackson, who coordinated the #NotMyDebt campaign. will front the commission as well as two individuals who will give case study evidence.
The commission says the third hearing block will focus on the impacts of robodebt along with the criticism of the scheme after it was implemented and ongoing legal defence despite such criticism.
It will also explore how ministers and governments used the media throughout the scheme, and measures taken when alleged debts weren't paid.
Former social services minister Christian Porter and former human services minister Alan Tudge will give evidence about their roles in the unlawful debt collection scheme next week. Tudge will front the commission next Wednesday, while Porter will follow the day after.
– with AAP
Sydney facing 'enormous' housing emergency, research finds
More than one in 10 households in Sydney's south-west are unable to meet surging living costs including rent.
More than 12.7% of families and individuals living in south-west suburbs are experiencing housing stress, according to data commissioned by the Community Housing Industry Association.
Research from the University of New South Wales' City Futures Research Centre, measured rental hardship, overcrowding and the number of people experiencing homelessness.
Close to one in five households in Fairfield, or 5,400 residences, are not able to afford housing needs.
The Top 10 worst-affected NSW locations are all in Sydney, including Fairfield, Bankstown, Auburn, Cabramatta, Granville, Liverpool, Canterbury, Strathfield, Parramatta and Kogarah.
The data paints a picture of how Sydney is continuing to socially fracture, the association's NSW chief executive, Mark Degotardi, said.
Your postcode should not determine whether you live in housing crisis.

The scale of this housing emergency is just enormous and it deserves an urgent response from the state government to address it.

This is a wakeup call to the incoming NSW government – you cannot continue to sit idly by while tens of thousands of everyday families and individuals struggle to find or keep their home.
The findings come 61 days out from the NSW election, with the major parties pledging to address the crisis.
Late last year, the government banned real estate agents soliciting rental bidding from prospective tenants, making offending agents and corporations subject to hefty fines.
Labor has promised to end no-faults evictions and ban secret rental bidding, commit to introducing a portable bond scheme between rentals and establishing a rental commissioner who can advocate for tenant rights.
The Greens have urged for an immediate freeze on rental prices and support for an end to no-grounds evictions.
– AAP
Murray Watt in talks with European counterparts on free trade agreements
The agriculture minister, Murray Watt, left Australia last week for trade talks with the UK and the EU, including attending the 15th Berlin Agriculture Ministers Conference held yesterday.
While in Berlin, Watt says he has pressed the case for an Australian-EU free trade agreement with countries including Sweden, France, Spain and Latvia, as well as making the case for cutting harmful agricultural subsidies to achieve net zero.
The ambassador and permanent representative of Australia to the World Trade Organization, George Mina, has also taken to social media to back Watt's calls for agricultural reform amid climate change.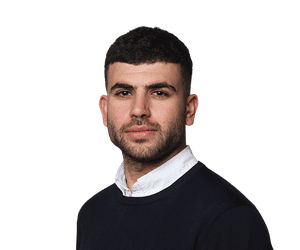 Khaled Al Khawaldeh
Critics say new Queensland First Nations justice role lacks independence
Queensland's new First Nations justice officer lacks the independence and power to effectively reduce incarceration rates, justice campaigners say.
Torres Strait man Stephen Tillett, a former NRL player who spent 20 years working for Queensland police across far north Queensland before working with the justice, health and housing departments, was announced as the inaugural First Nations justice officer last week.
The position was created in response to the women's safety and justice taskforce report, and the Queensland attorney general, Shannon Fentiman, said it "further demonstrates our commitment to addressing the overrepresentation of First Nations peoples in the criminal justice system".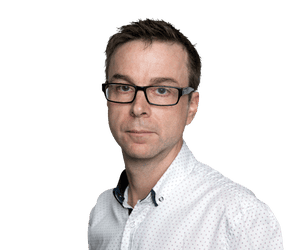 Graham Readfearn
Australian Antarctic expedition drills for answers on global heating
An Australian Antarctic expedition is now returning to the country's Casey station base after the first summer of work to drill ice cores that could yield a continuous 1.5m-year history of the Earth's climate.
The 10-strong team made a historic 1,200km journey across an untraversed frozen landscape to reach their drilling site on 10 January.
After nine days of setting up camp at Little Dome C and carrying out test drills, the team – part of the Million Year Ice project – turned back for Casey at the weekend before temperatures, which had been at -30C, turn even colder.
The ice cores that will be drilled in three-metre sections for the next four or five summers contain ancient trapped air and other elements that can show how much CO2 was in the atmosphere and how warm (or cold) the planet has been.
The previous oldest continuous record – from an ice core drilled about 35km away from the Australian site – covers about 800,000 years.
Read more about the epic journey to the site and why the ice could help solve crucial climate questions.
Judge grants suppression order for man charged with murder of campers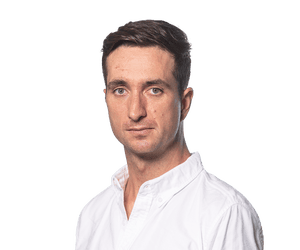 Nino Bucci
Magistrate Brett Sonnet has agreed to grant a suppression order in the matter of Greg Lynn, a former airline pilot charged with the murder of two elderly campers.
Lawyers for Lynn applied for the order last week, arguing that the disclosure of police statements and interviews given by Lynn could prejudice further court matters.
The publication of the whole or part of any material gained during a covert recording of Lynn taken by police on 14 July 2020, a statement given that same day, and a police interview between 22 and 25 November 2021 is suppressed until the commencement of any jury trial, Sonnet ruled on Monday morning.
Lynn's committal hearing continues.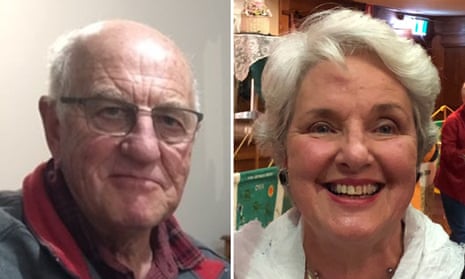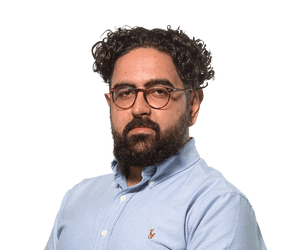 Mostafa Rachwani
Callout to Sydney drivers as city set to become one of the most tolled in the world
We are looking to hear from people who drive into Sydney's CBD for work, and if our tolled tunnels are making a difference to your commute times.
It comes after the tunnel linking the M4 to the M8 opened on Friday, with its $5.65 charge adding to the various tolls around the city, and making Sydney one of the most tolled cities in the world.
We'd love to hear how long, or short, your commutes have been made by any of the tunnels, you can get in touch via email at mostafa.rachwani@theguardian.com.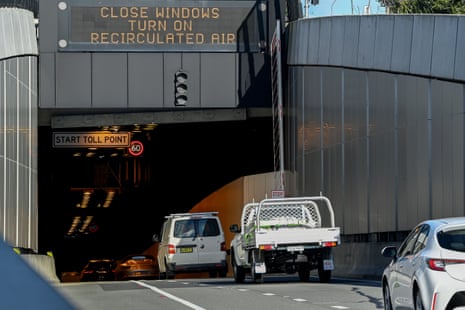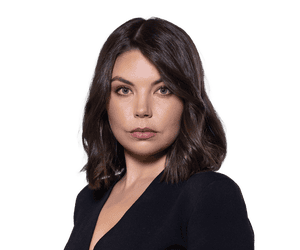 Tamsin Rose
'Right to know' domestic violence disclosure scheme launches in NSW
Women will be able to check if their partner has a history of domestic violence offences as part of a scheme being announced by the New South Wales premier, Dominic Perrottet.
The premier said it was an important step to keep women safe as the way people date changes, with more emphasis now on online dating.
He said:
We need new ways of thinking and making sure that the policies of today keep up with changes in technology particularly in getting the information to women to keep them safe across NSW.
He said it would be worth it if one life was saved.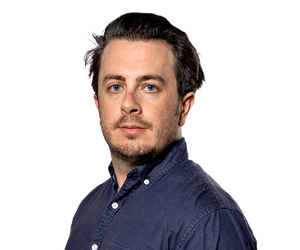 Josh Butler
Liberal senator says voice referendum needs both major parties' support to succeed
Another Coalition supporter of the voice is asking the government to provide more detail around the Indigenous advisory body, with Liberal senator Andrew Bragg calling Peter Dutton's request "reasonable" and saying more information would help the referendum push.
Bragg, a longtime supporter of the voice and Indigenous constitutional recognition, writes in the Australian newspaper this morning that "I believe a successful referendum is unlikely if a constitutional alteration proposal is supported by just one major party" – a pointed message to his own party, which is still making up its mind on whether to support or oppose the referendum push.
Bragg has long pushed for a parliamentary inquiry into the voice, to ventilate details of how it would work and advance Indigenous issues. He claimed that such a move would "clear the way for broader support … the public will look to elected leaders for answers".
Bragg points out how rarely referendums have succeeded in Australia, saying "efforts to build consensus on the wording of the amendment, policy and scope of the voice remain crucial".
His op-ed comes days after another Liberal supporter of the voice, Julian Leeser, said the government was in danger of losing his support due to their strategy around the voice. The shadow Indigenous Australians minister was critical of the government for not releasing more detail or claimed Labor should be explaining the concept better.
Bragg also backed Dutton's call for more detail on the voice mechanism, echoing Leeser's calls that the public need to understand more about the change so that they can support and advocate for it.
Bragg wrote:
I hope we can provide assurances that a yes vote is not only the right thing to do for Indigenous people and the nation, but that it's also safe for our constitution. The process will make or break it.
Morning Mail
A lot has happened overnight at home here in Australia and abroad where a mass shooting has taken place at a ballroom dance studio close to a lunar new year festival in California. To get across it all, Guardian Australia has the morning mail: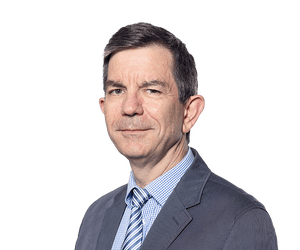 Peter Hannam
CPI numbers this week may flag peak of Australia's woes
Over the weekend, the treasurer, Jim Chalmers, said "inflation is the primary defining challenge in our economy, it's our major focus".
He also said "we hope that inflation has now peaked and we see the peak in the December numbers that we get this week".
Remember that Treasury and the RBA both tipped the consumer price index to have come in at 8% before subsiding in 2023 (ie now).
In the September quarter, CPI was up 7.3%, with the same level reached in November alone, the ABS said. Wild cards include the cost of electricity and gas, and fruit and vegetables in the wake of big floods in recent months in key food-producing regions. (Petrol and diesel prices have been falling.)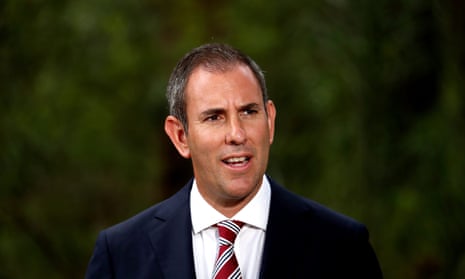 Still, the market consensus ahead of Wednesday's release of the December quarter numbers is reportedly for CPI to come in a modestly higher 7.5%.
Gareth Aird, chief economist of CBA, reckons the number will be 7.7%. While "still well above the RBA's 2-3% inflation target" over time, "the upshot is the worst of the inflation 'problem' is likely behind us", he says.
That's tending to be the sentiment of financial markets, too, which have lately been trimming their forecasts for how high the central bank will lift its key cash rate from 3.1% now. A peak may come at about 3.6%, so investors are currently speculating.
Perhaps the wildest card for Australia and beyond, is how China's economy is going to fare. We took a look at the Australian connections here in this weekend piece, in case you missed it:
Will China's economy roar back from Covid restrictions, boosting commodity prices? If they do, will eased supply chain shortages result – or perhaps "revenge" binging by unleashed Chinese consumers will divert the goods to domestic buyers?
Or will the potential deaths of a couple of million people and a jump in long Covid sufferers have the opposite effect on consumer confidence and increase workforce absentees?
The current mood is one of optimism – and a lot is riding on that optimism being backed up by reality that might not become clear for a few months.
Second body found after fatal WA boat crash
AAP have just reported the second woman's body has been found:
The body of a 52-year-old woman has been recovered in Perth's south, taking the toll from a boating accident to two.
Police recovered the body on Sunday night near Creery Island in the Mandurah estuary.
The woman's family members have been notified as the investigation into the cause of the boat crash continues.
Emergency services were called to the estuary about 10pm on Saturday after a boat with four people on board struck a red post marker.
A 54-year-old woman was recovered from the water but could not be revived and died at the scene.
A 47-year-old man, believed to be the boat's driver, was taken to hospital with serious injuries while a 54-year-old man was uninjured.
Emergency services continued to search for the missing 52-year-old woman on Sunday, finding her body at about 7pm.
Assistant Superintendent Peter Morrissey said speed would be investigated as a factor in the crash but that it was too early to consider criminal charges.
Police investigating boat crash in WA
Western Australian police are investigating a boating incident which left one woman dead and another missing.
A boat with four people on board collided with a red post marker in the Mandurah estuary at about 10pm Saturday night.
Two women were thrown from the boat, according to police.
A 54-year-old woman was recovered from the water, however, was unable to be revived and died at the scene. A second woman (52 years) remains unaccounted for, with a search currently under way.

A 47-year-old male, who was believed to be driving the boat, was conveyed to hospital with serious injuries. A second male (54 years) who was also on the boat at the time of the incident was uninjured.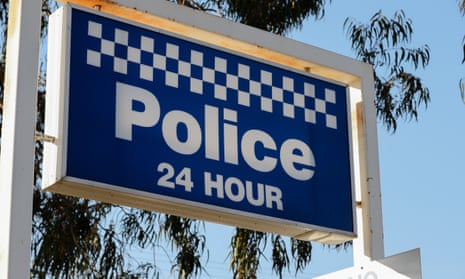 Indigenous voice to parliament is 'not a veto' – Tanya Plibersek
The environment minister, Tanya Plibersek, has cautioned Australians not to confuse the status of the proposed Indigenous voice to parliament.
She told the Seven Network this morning:
This is a voice, not a veto.

It is a really important vote. It will be a chance for Australians to talk about the sort of nation we want to be in the future, to send a message to the world and get more practical delivery of healthcare and education and so on for First Nations Australians.

I think the most important detail here, is this is a voice, not a veto.
Plibersek said the conversation about the proposal was well under way and a picture of what it might look like was gathering detail.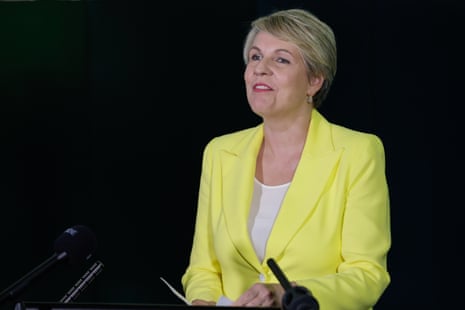 The … working group are already talking about what the voice would look like. It would be transparent, accountable, elected by local Aboriginal people. It would be gender balanced, it would have a youth voice.

We are months away from a vote and there will be more detail between now and then.
– AAP
Government looking at 'all' issues in defence following sea mine reports, PM says
The Nine newspapers are this morning reporting the defence department will be spending up to $1bn on sea mines to deter China and other potential adversaries from sending vessels into Australian waters.
The defence department told the Sydney Morning Herald that Australia was acquiring sea mines as "a significant deterrent to potential aggressors".
Sources also told the masthead the government had signed a contract worth between $500m and $1bn for a large number of sea mines provided by a European supplier.
Asked about those reports, Albanese said he won't pre-empt national security issues.
What I will say is that we'll see very soon the report from Stephen Smith and Angus Houston about our defence strategic review. What that's aimed at doing is making sure that every single dollar that's spent in defence is spent in the best possible way to support your national security.

So, for example, a shift from where we were perhaps focused on land conflict in areas that we might or we mightn't need, perhaps, so many tanks or so many defence security issues like that. What we need is to make sure we have the best possible defences. So we have looked at missile defence, for example, we're looking at cybersecurity, we're looking at … all of these issues. We're looking at all of these issues. We'll receive those recommendations and respond in an orderly way. We want to make sure that we put as much in place as possible for the budget in May this year.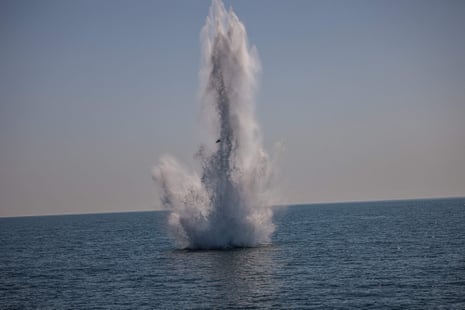 – with AAP
Australia should be represented at King Charles coronation, PM says
The prime minister, Anthony Albanese, says the decision has yet to be made whether he will be going to the coronation of King Charles following Buckingham Palace revealing details of the three-day celebration to be held on 6 May.
Albanese told ABC News:
Well, of course, I think that Australia should be represented. King Charles is our head of state. That will be formalised on that day.

I respect our institutions and I was very honoured to be present on behalf of Australia with the 10 Australians that I took across as well as the governor general at the Queen's funeral. That was an important moment to acknowledge 70 years of devotion and leadership.

The coronation of King Charles will be an important event for Australia, for all countries, because he is our head of state. That is a system of government that we have and it's one that I respect.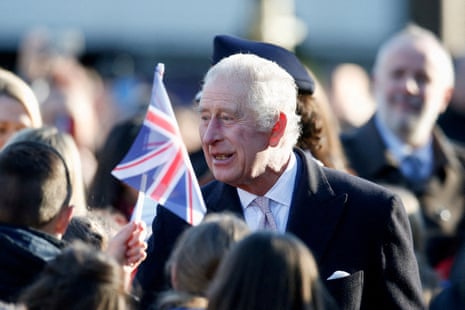 Qantas flight forced to turn back to Fiji
A Qantas flight to Sydney has returned to Fiji as a precaution after pilots received a report of fumes in the cabin – days after a service from Auckland issued a mayday following an engine shutdown, AAP reports.
The incident, on Sunday evening, is the airline's fifth turnback in the past week.
Pilots on the Boeing 737 aircraft flight QF102 from Nadi in Fiji to Sydney requested a priority – not emergency – landing on Sunday and the aircraft landed normally.
Early indications were the fumes related to the oven in the aircraft galley. They dissipated quickly and no one was impacted. Engineers will assess the aircraft.
Qantas was working to accommodate customers as quickly as possible and thanked them for their patience.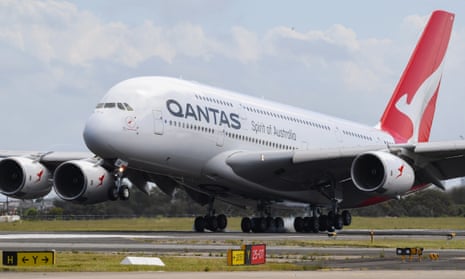 The incident follows a similar event last week. On Thursday, Qantas said QF101, a Boeing 737 bound for Nadi, returned to Sydney after an onboard "fault indicator" about a possible mechanical issue.A Qantas representative told AAP the pilots followed standard procedures and the aircraft landed normally in Sydney. The plane returned without emergency or priority landing and the fault indicator did not relate to an engine issue, Qantas said.
Three Qantas flights were also diverted on Friday – a QantasLink service from Melbourne to Canberra; a Boeing 737-800 from Melbourne to Sydney; and a flight from Adelaide to Melbourne.
On Wednesday, the pilot of QF144 – a Boeing 737 – from Auckland to Sydney shut down an engine and made a mayday call over the Pacific Ocean before landing safely at Sydney's Kingsford Smith airport about 3.30pm. Transport safety investigators confirmed they would analyse QF144's cockpit voice recorder and flight data after the engine failure. Qantas said all 145 passengers disembarked normally and shutdowns were rare, with pilots trained to manage them safely.
The Qantas Group averages about 60 air turnbacks per year from more than 10,000 across the total industry.
The Civil Aviation Safety Authority said on Friday it was confident Qantas was operating safely and has confidence in its safety management systems.
For more analysis on Qantas, our transport and urban affairs reporter, Elias Visontay, penned this piece over the weekend: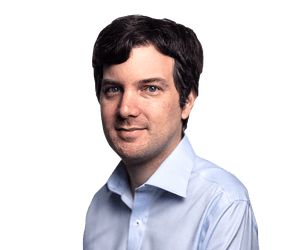 Daniel Hurst
Government says online dating safety summit 'important step'
Senior representatives of Grindr, Bumble and the Match Group – owner of Tinder and Match.com – will join an online dating safety summit in Sydney on Wednesday.
A guestlist release ahead of the federal government-organised summit says state and territory ministers will also be there, as will the eSafety commissioner and the domestic, family and sexual violence commissioner.
The communications minister, Michelle Rowland, said in a statement:
Every Australian deserves to live free from harassment and all forms of violence, including when using online dating and matchmaking services.
Online dating is one of the most popular ways to meet a partner. We need to ensure platforms have the appropriate safeguards for those who use them, and effective mechanisms to report an incident if something does go wrong.
Rowland said the National Roundtable on Online Dating Safety this Wednesday would be "an important step forward in this conversation about how we can improve safety for the many Australians using online dating apps". She said a key focus would be looking at "what industry members are doing to prevent the exploitation of their services by perpetrators, to identify what more could be done to improve the safety of users, and to consider what further action is required by government and industry to improve online dating safety".
The guestlist includes two representatives of Match, two from Grindr, one from Bumble and one from the Digital Industry Group Inc (Digi).