#Australia, Perth: "The light of your light rang out, O world".
Today in every corner of the world this tune is chanted in unison. Dharani has recovered. Returned to its own rhythm, the lid is falling in that rhythm. It was time for everyone to go home with Uma after packing their bags. Relief from the clutches of two long epidemics. The expatriate's rush to return home for puja by filling the wings of the stationary aircraft.
Traffic around the world may not have been blocked for two years, but traffic in Western Australia has been back to normal since April, 2022. That is, five months ago. Some rushed to the country in the joy of the opening of the border after so long, while others have been waiting for five months for the puja tickets ever since. So, the puja this year is very unusual for us Aussies, if not at all.
Perth is a very small city. Capital of Western Australia. Quite the opposite of Sydney, Melbourne or other Australian cities. So maybe Perth is called, the most isolated, quiet, isolated city in the world. But even so, the gathering of Bengalis here is not less. And Bengali means we will not have the best festival ever? What if the census of Bengali heads in Perth with a total population of 24 lakhs is done during this puja.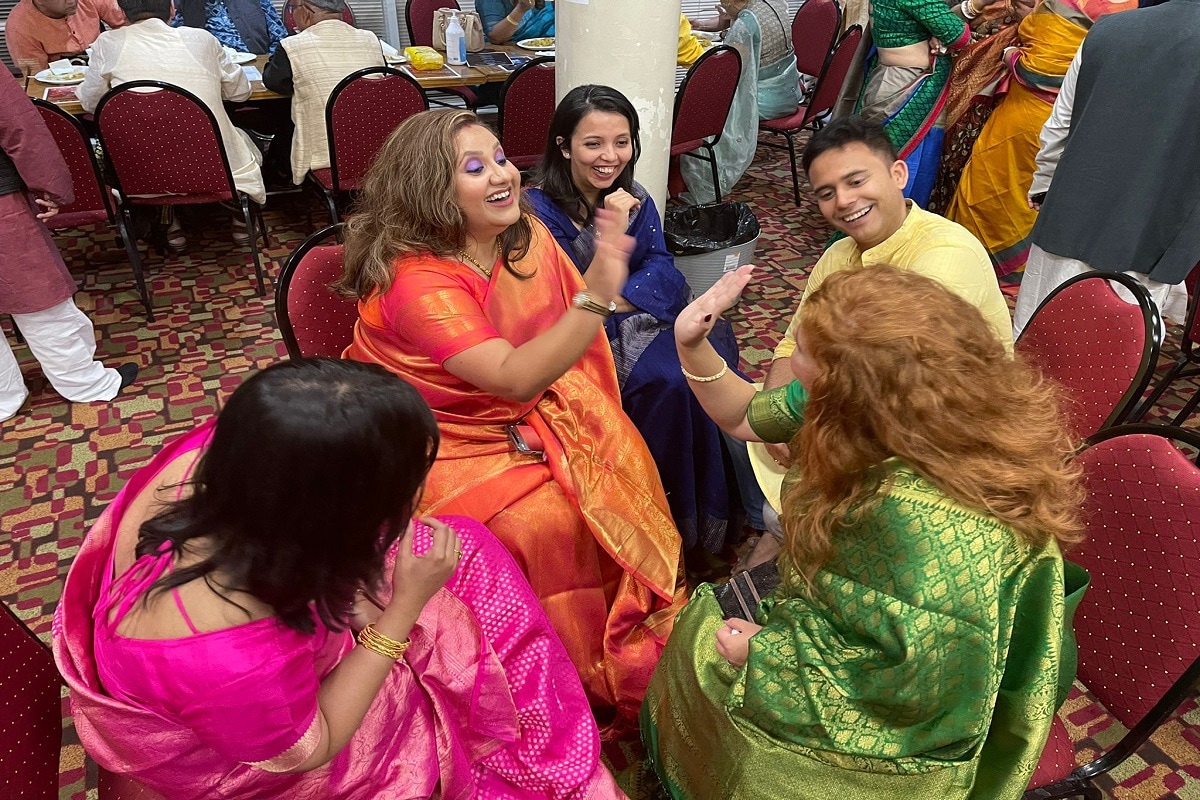 In the past two years, that number has grown even more. A few days ago I was talking to someone here, he was saying that Durga Puja is held every year in his country house, he could not go for the last two years. He looked very helpless. He also went to Puja Committees here for two years. But, there was a gap somewhere. Necessarily, the puja starts with pictures at home. According to all the rules of the country, do as much as you can. Similarly, one may place an old idol of a committee in one's house and worship the goddess with devotion. In this way, someone may plant their roots in foreign soil in a new way.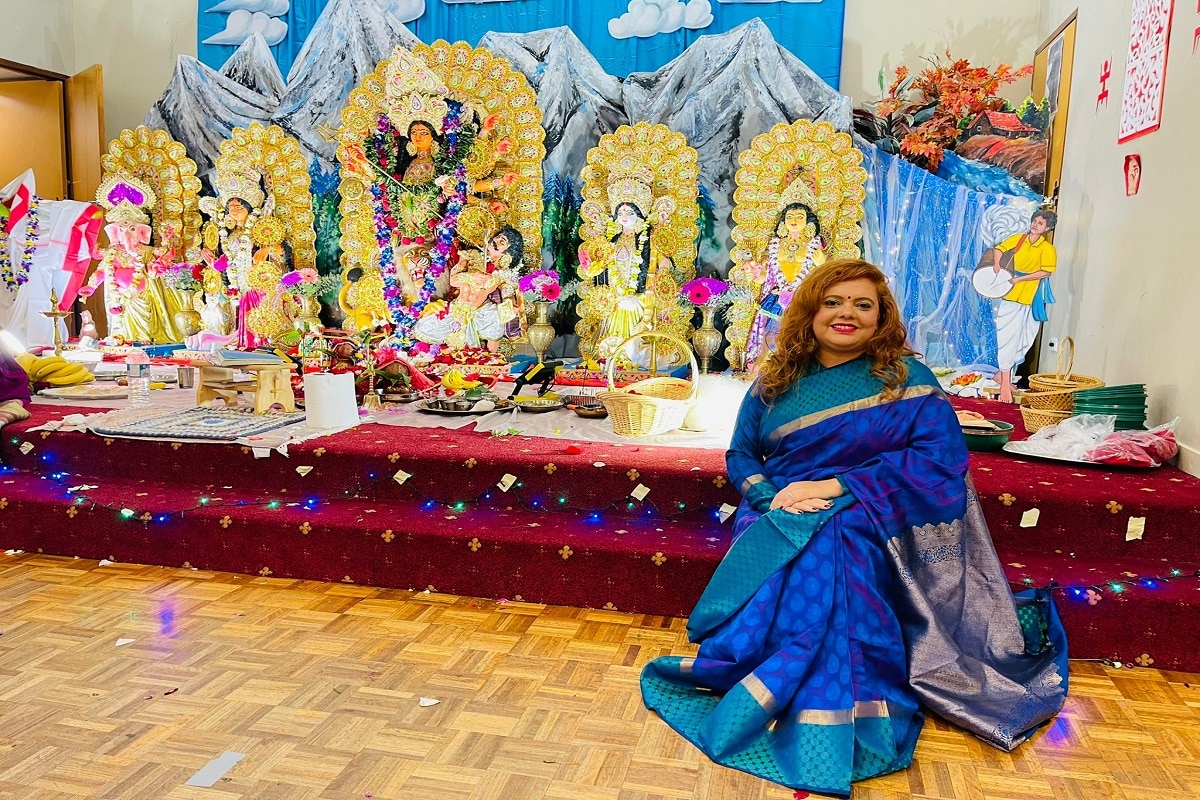 At first there was a main puja committee, called the Bengali Association of Western Australia (BAOA). Now the number of pujas has increased a lot. One of which is 'Expatriate Bengali Puja Committee', 'Bangladeshi Puja Committee'. Even not only Bengalis but also all festival-loving Indians participate in this festival, their puja committee 'United Indians of Western Australia'. Apart from this, there is private domestic worship. All these few days of happiness were trying to squeeze a little more.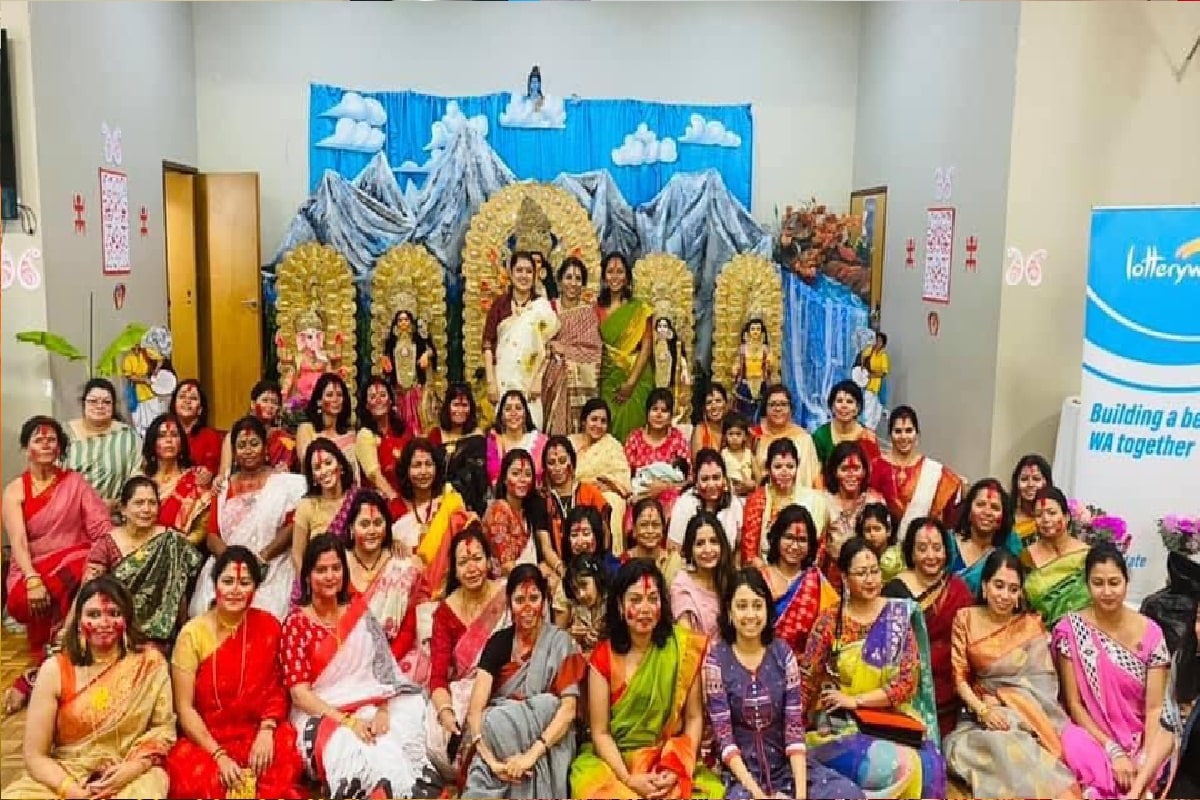 Puja in Abroad is not possible according to calendar. The day of Puja is fixed on one of the weekends surrounding the Puja. Friday evening is Shashti, Saturday morning is Saptami, Saturday evening is Ashtami, Sunday morning is Navami and Dasami. If the puja falls in the middle of the week, there is no holiday, and since we have to do everything from 'shoe sewing to Chandipath' here, it is not always possible to adhere to the puja schedule. If you go to the country, you have to bring saree, Punjabi to wear during puja. The sari, punjabi, which is kept throughout the year, is taken out for these two days. And if no one can bring it from the country, then from online sari-Punjabi shopping, chasing after the courier, the puja outfit is done in Bagad. Puja flowers are not available with lotus, sometimes local orchids are also used to decorate the puja.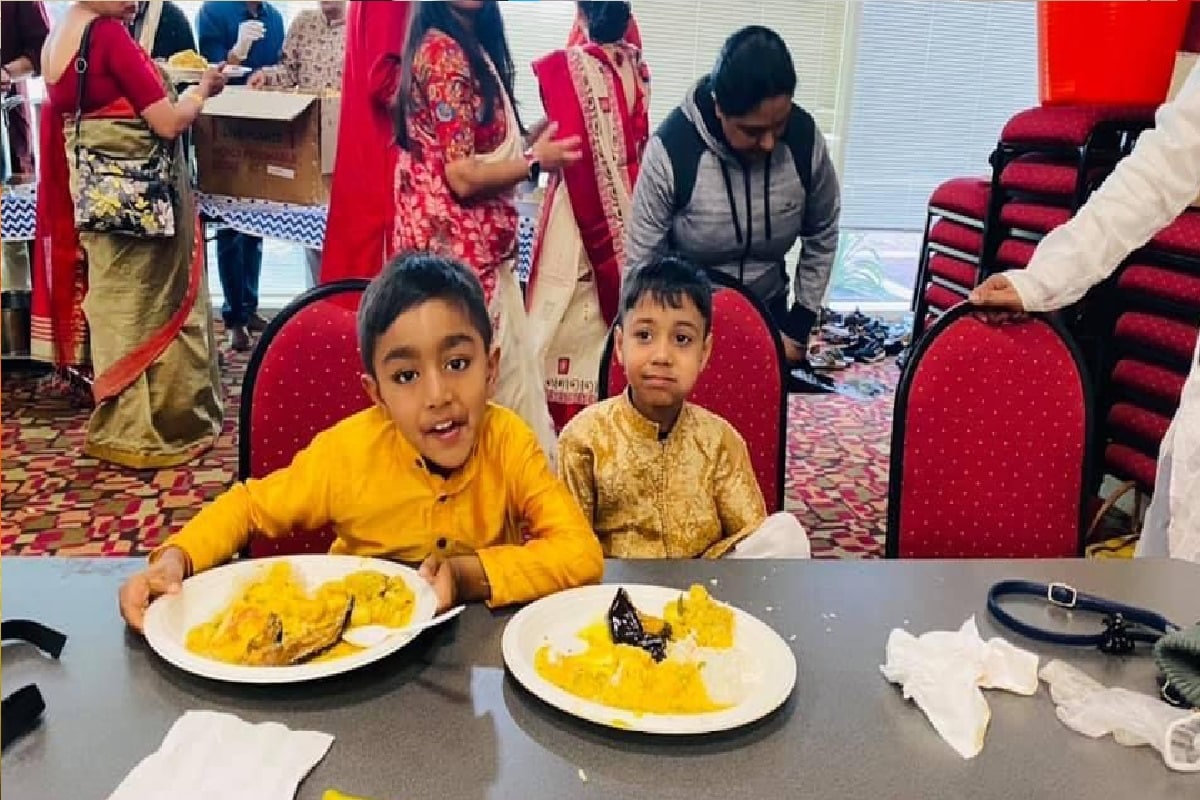 Eating is an integral part of Bengali Puja. There is no shortage of that here. But there is no Balai of Tagore, Jogandar. In spite of emotional make-up, some of them entered laughingly and shook their fists. What people will eat if not cooked? And he cooks at least two hundred and three hundred people. From bhog's khichuri, labra, tomato-date chutney, to rice-lamb broth on the evening of Dasami, the large Bengali family of Perth eats paat. However, the responsibility of cooking is mainly the responsibility of men. Easy to manage after Punjabi.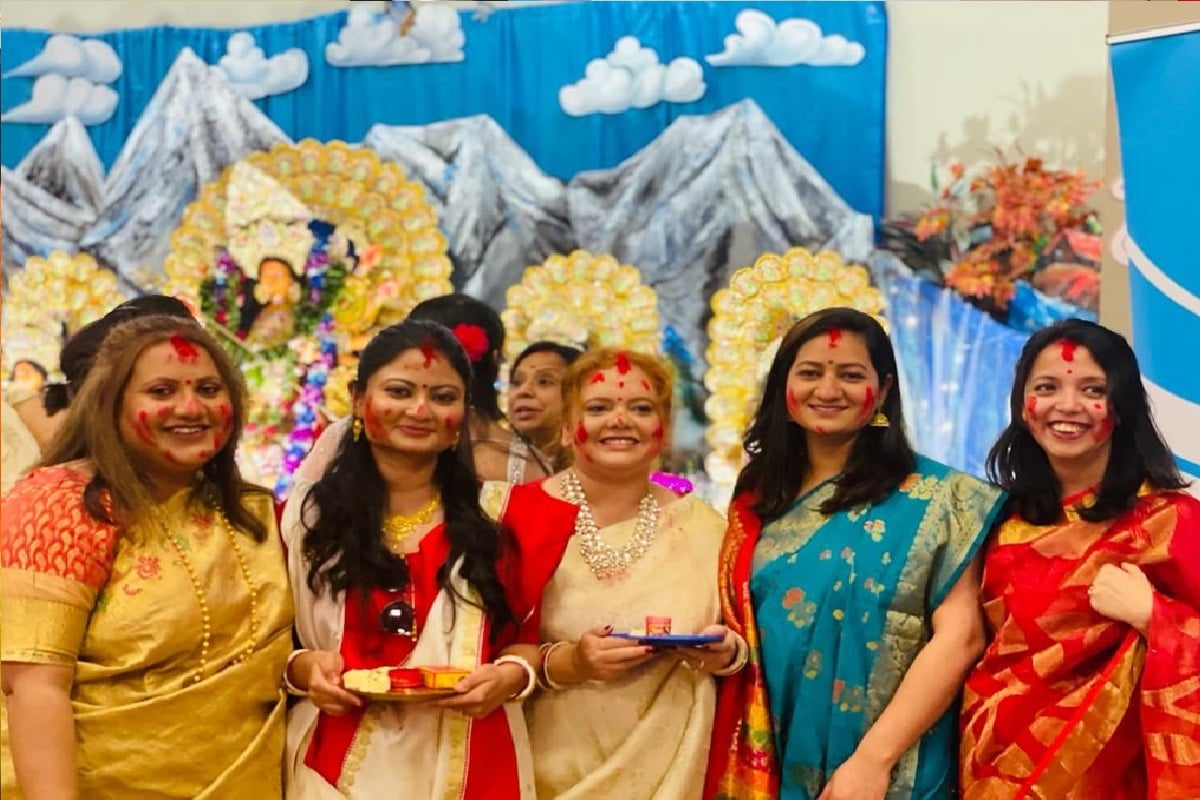 We don't have famous Bengali artistes come here to program like in America. Rather, we have been rehearsing within ourselves for a few months to organize the Puja 'Cultural Evening'. Just like in neighborhood puja pandals, a bit like that. There may not be the glamor of a famous artist, but there is a story of a well-known boy or girl suddenly becoming an artist one day. Here Dhunuchi is danced but without fire (fire alarm will go off). Aarti of sandhi puja is performed with electric tuni. Here we don't get dhaki, but there is dhaka. There they are playing like themselves 'How long will Tagore stay, Tagore will give up'. Everyone was drunk in the game of vermilion. There are no idols floating here. After Dasami, the idols are placed in a carton and kept for the next year.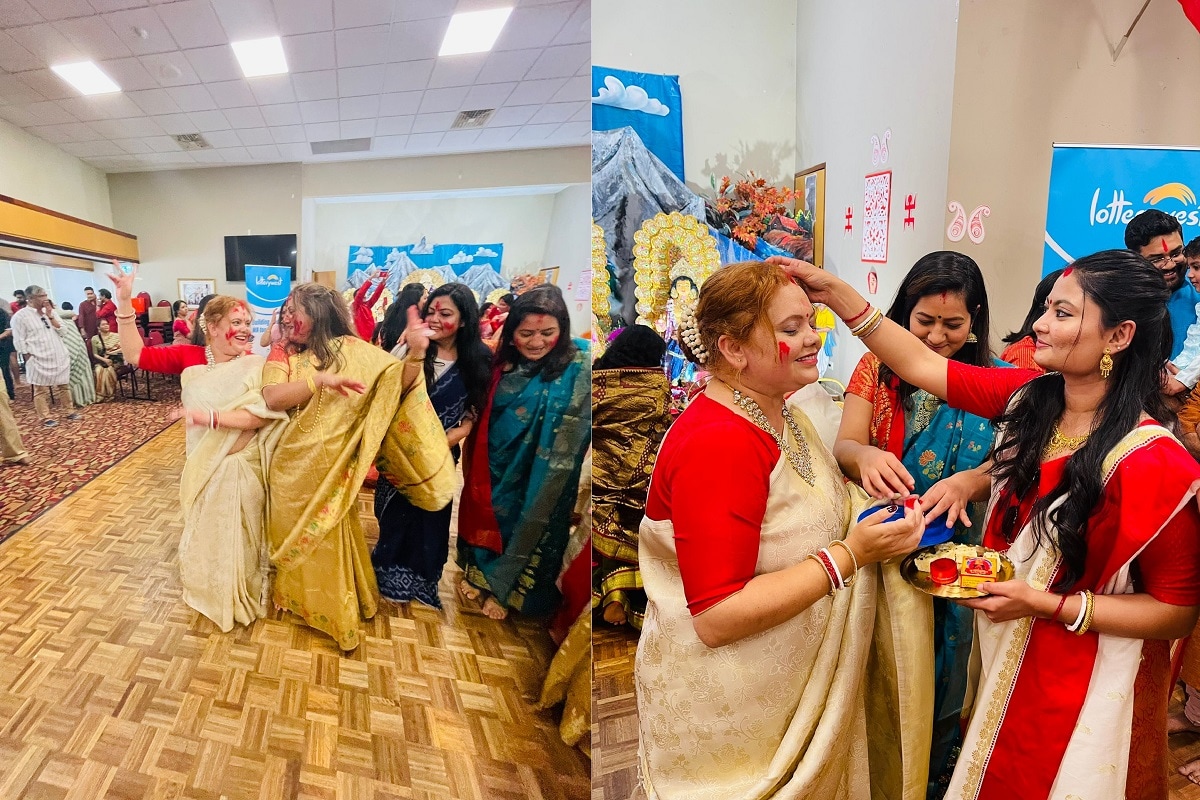 A lot has changed in two years. The tide has fallen in the stream of many joys. The crowd did not overflow in the puja mandap of Kolkata. Not only the ebb and flow, the spirit of the Bengali festival. Sometimes it may be confined within the four walls, sometimes it spreads even from the enclosure of extreme caution to the puja hut. In Duruduru chest we just counted the watch, this storm stopped and we succeeded. We have all learned to be good in spite of all the evil. From the larger Bengali family of Perth, we wish everyone a happy Sharidiya. Have a good puja everyone. Stay well everyone, stay healthy.
Ipsita Majumdar
Be the first to read breaking news on News18 Bangla. There are daily fresh news, live updates of news. Read the most reliable Bangla news on News18 Bangla website.
.